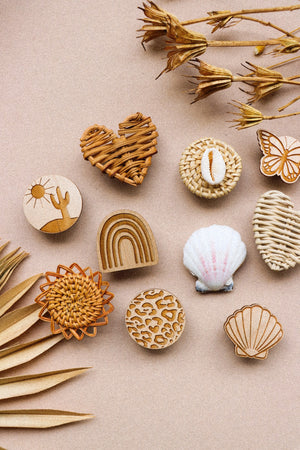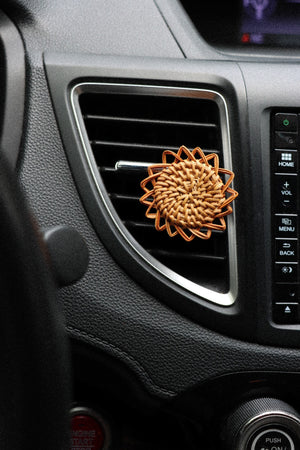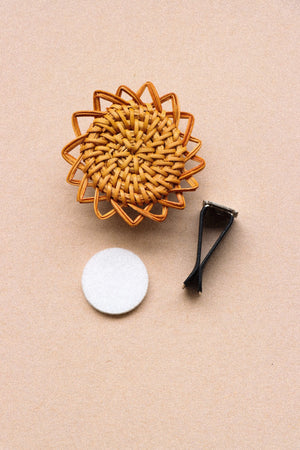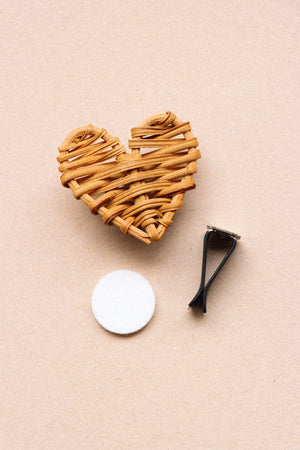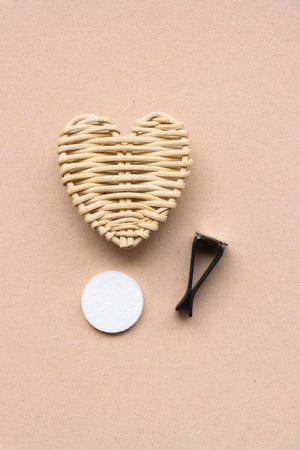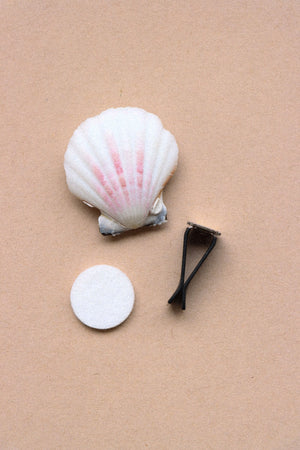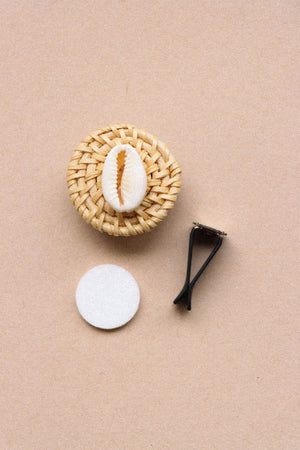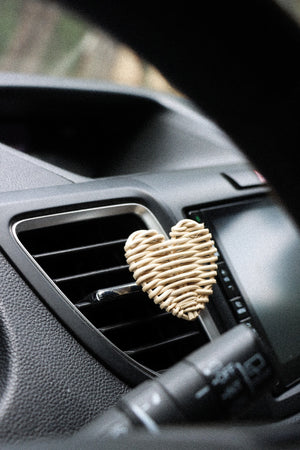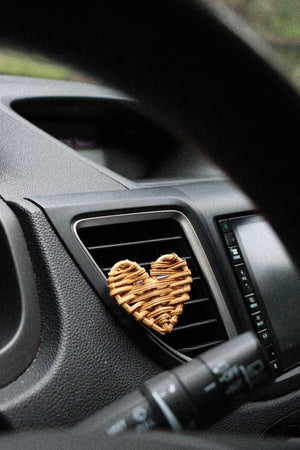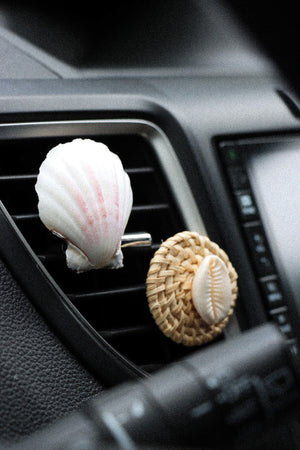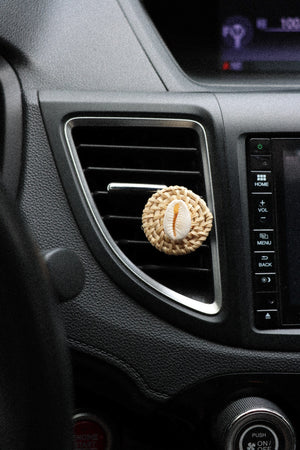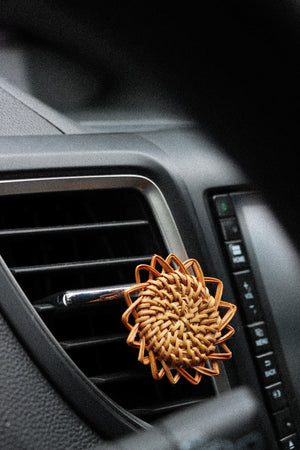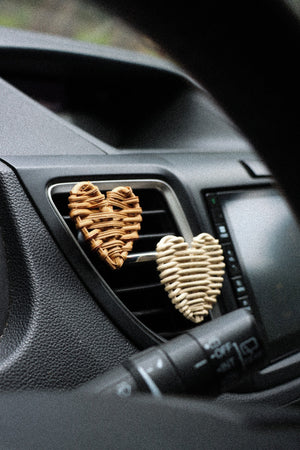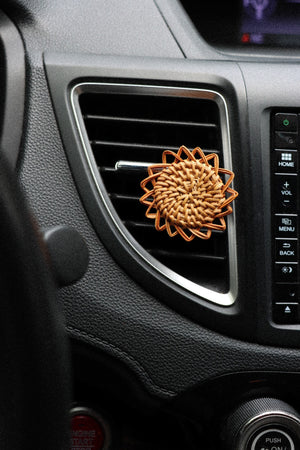 Rattan Essential Oil Air Vent Car Diffuser
Essential Oil Air Vent Diffuser
HOW TO: Clip your diffuser to your car air vent and add 1-2 essential oil to the fiber to enjoy the aroma while driving. Add more oils as the scent fades. 
This will work with either Vertical or Horizontal air vents

PLEASE NOTE: All designs are handcrafted and one of a kind. Not one piece looks the same, they are all uniquely handcrafted.