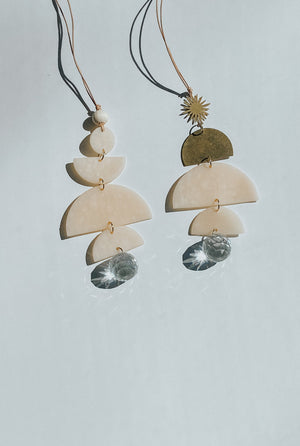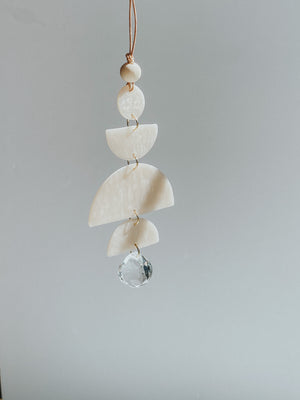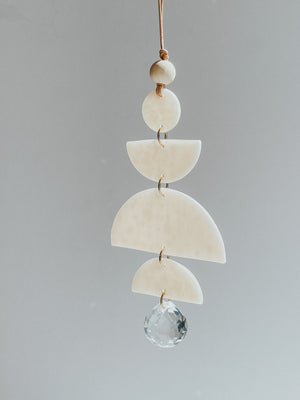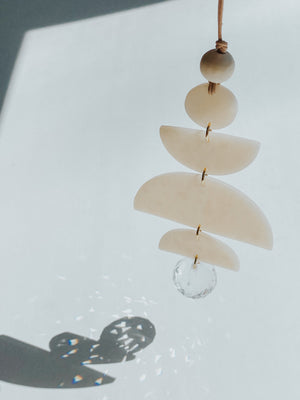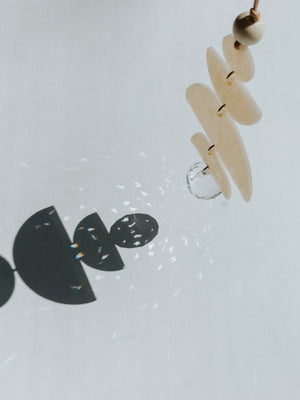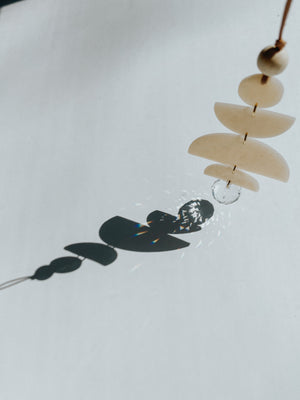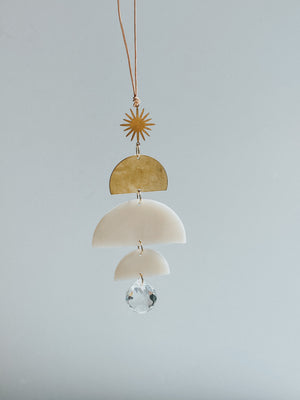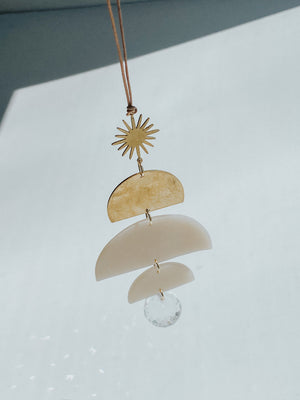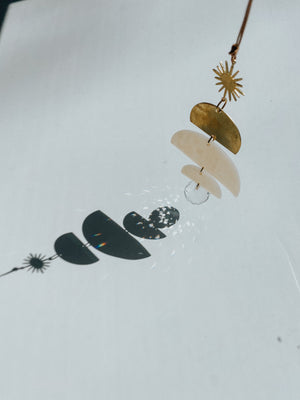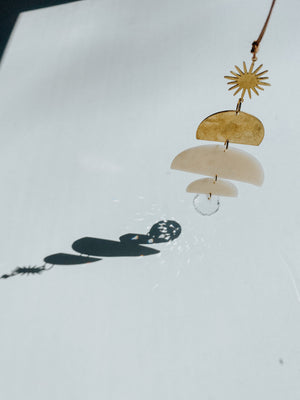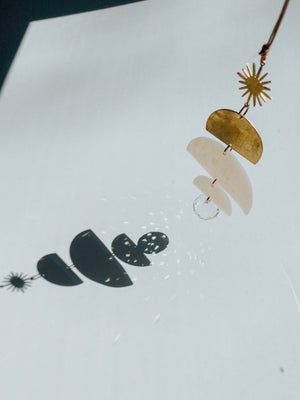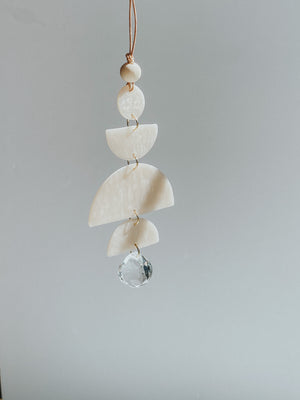 Luna Moon Suncatcher
This listing has two different styles. One with gold accents that is a suncatcher + one that is a suncatcher + diffuser. 
Optional for the diffuser:  Add 1-2 drops of your favorite essential oil to the raw wood bead to start diffusing your oils. Hang the diffuser on your car rear view mirror to enjoy the aroma of the oils.
Please Note
All designs are handcrafted and one of a kind. Not one art piece looks like a twin, they are all uniquely handcrafted. PLEASE NOTE! Do not drop the suncatcher because the prism will get damaged. Please handle with care.