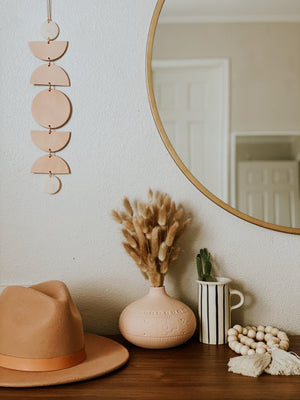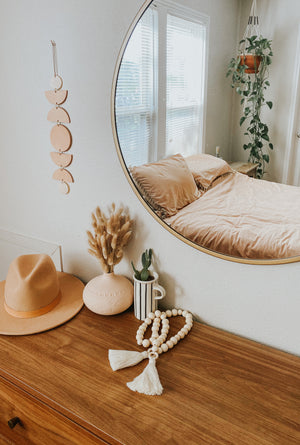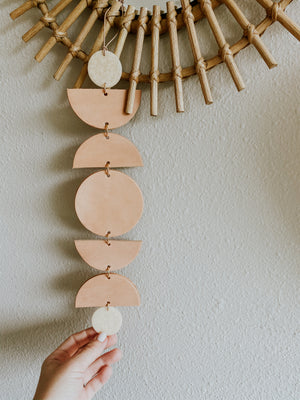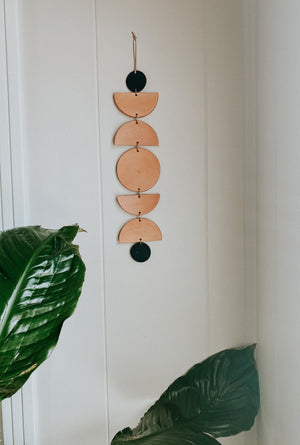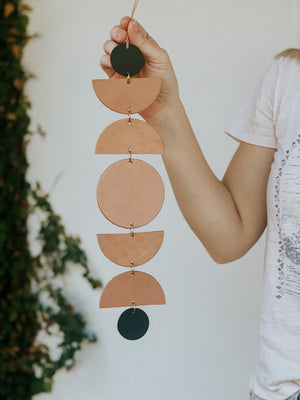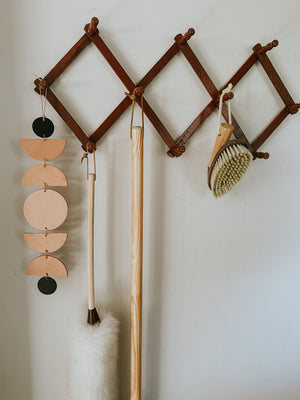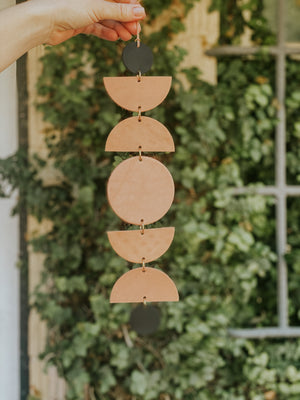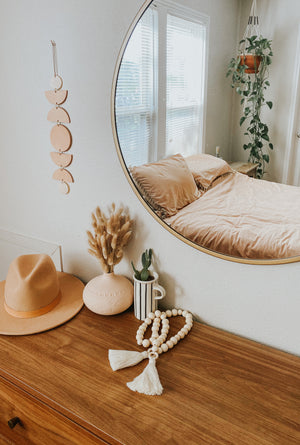 Leather Moon Wall Hanging
Leather + Clay Moon Wall Hanging


» D E T A I L S + C O L O R S «
Hand cut leather moon phases, with clay moons on the ends.

- Leather + Black Clay
- Leather + Ivory Clay

MEASUREMENTS :
13" long (from clay moon to clay moon) + 3.25" wide


P L E A S E N O T E:
All designs are handcrafted and one of a kind. Not one art piece looks like a twin, they are all uniquely handcrafted. Color of clay/leather may be lighter or darker. All leather is unique + beautiful and one of a kind. CLAY ENDS ARE FRAGILE!