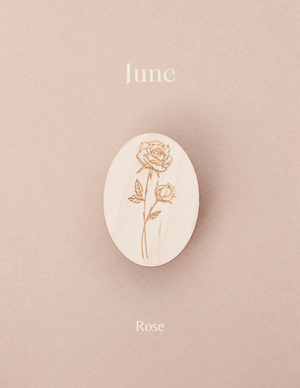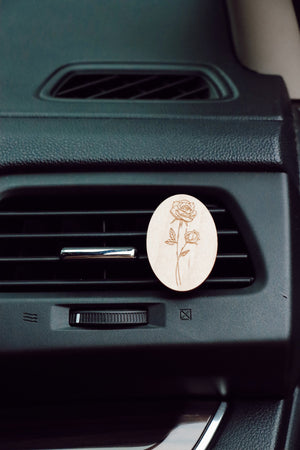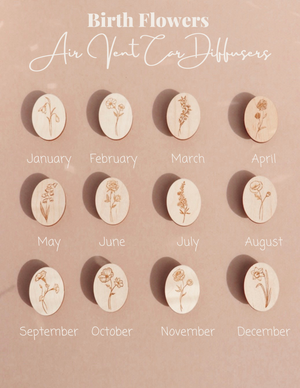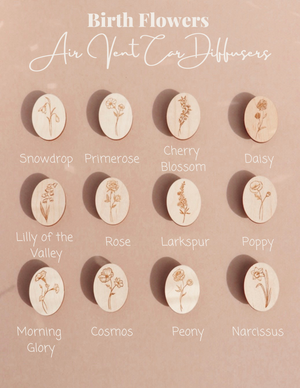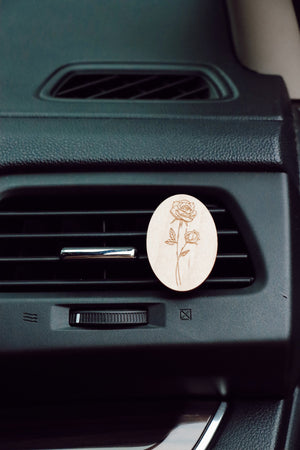 June Birth Flower - Air Vent Diffuser
| Essential Oil Air Vent Car Diffuser |
Birth Flower
June - Rose
Works with either Vertical or Horizontal Car Air Vents (Not circular) 

Directions: Put the felt disc in the air vent diffuser. Add 1-2 drops of your favorite essentil oil scent to the felt disc and clip to your car air vent. Add more oil as thee scent fades.
Turn up the A/C for the oils to diffuse without your car 
WARNING: Be mindful of temperatures when it's too hot. The air vent might melt due to the heat blasting on the air vent or outside temperatures. 
This listing does not come with any essential oils. 
PLEASE NOTE: All designs are handcrafted and one of a kind. Not one wood piece looks the same, they are all uniquely handcrafted. 
CARE: The air vents are solid wood. To get the longest life out of them, please handle with care. Unnecessary rough handling can result with them cracking/splitting along the grain.