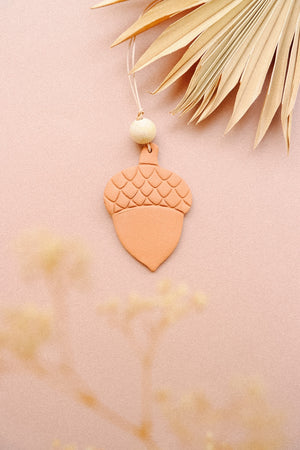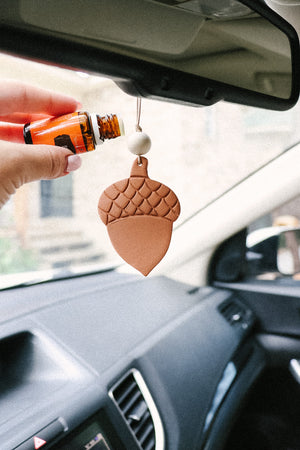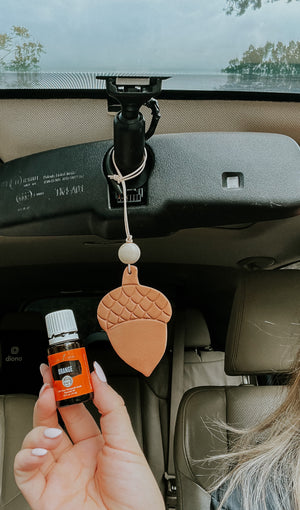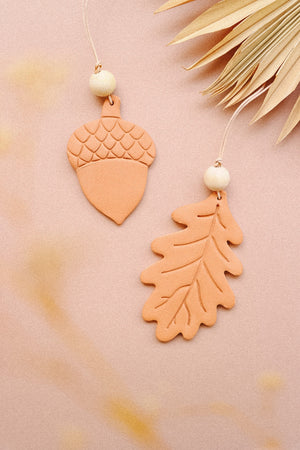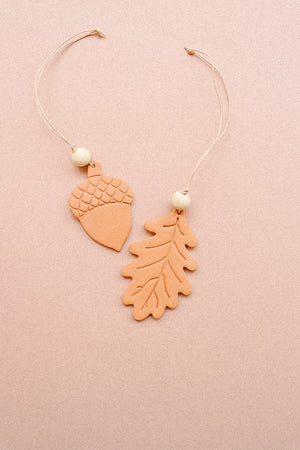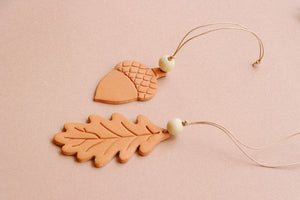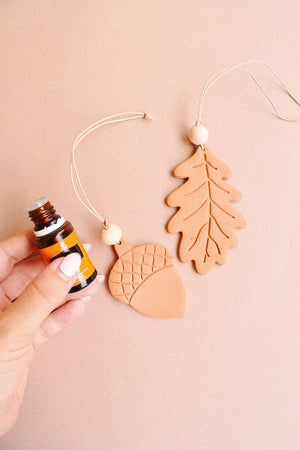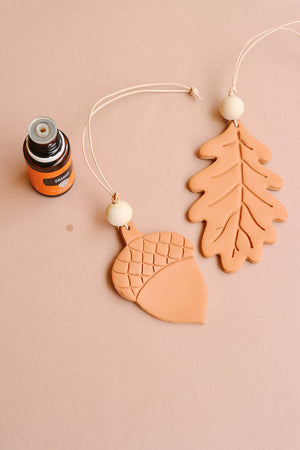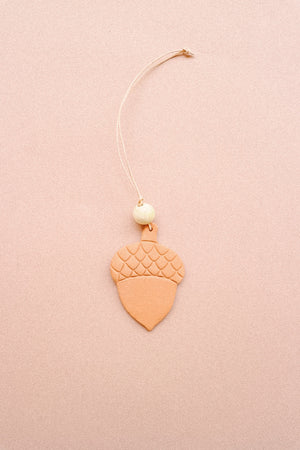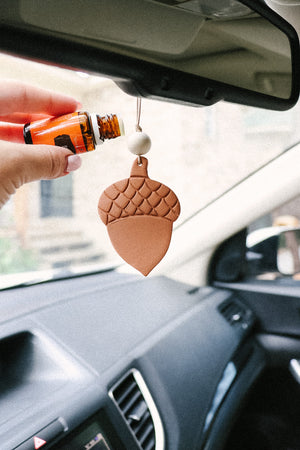 Acorn Essential Oil Car Diffuser / Wall Hanging
Add 1-2 drops of your favorite essential oils to the wood bead on your diffuser. You can also add oils to the clay itself, but I recommend adding the oils to the back of the diffuser!
Please note: Most of our car diffusers are created with polymer clay, (a flexible clay) but these are handmade with air dry clay which makes them a lot more fragile. Please handle with care. 
Handmade by Cotta Casa