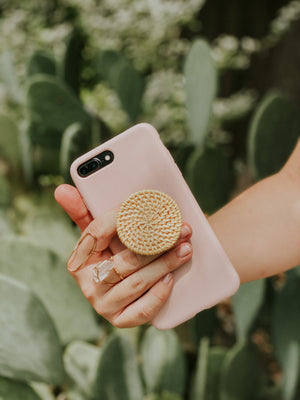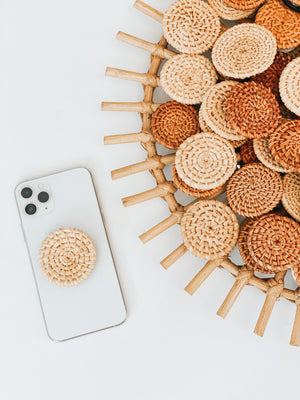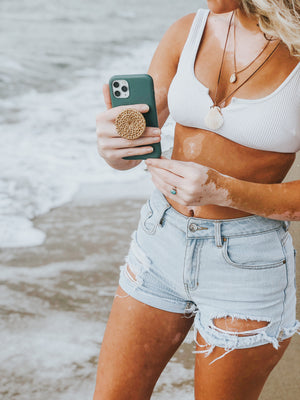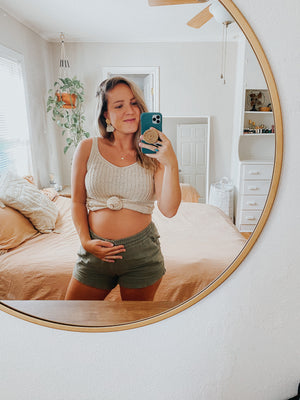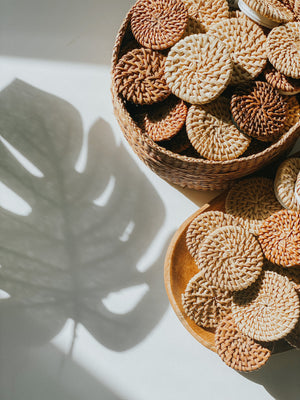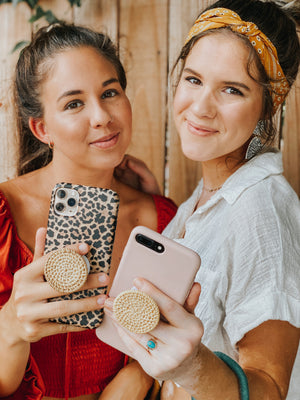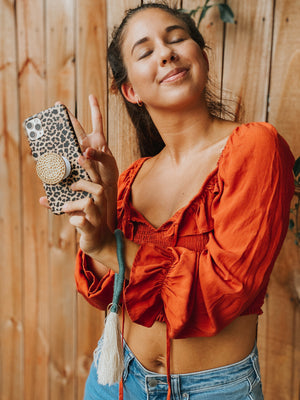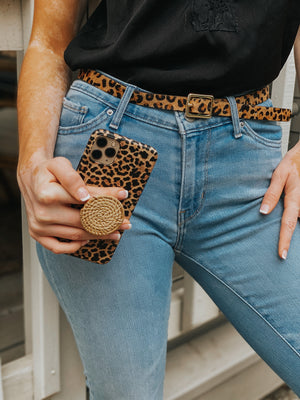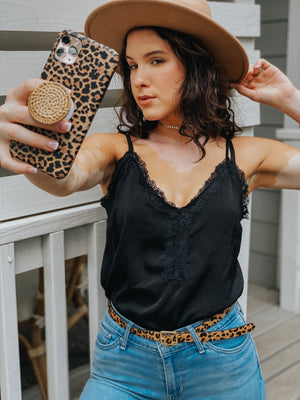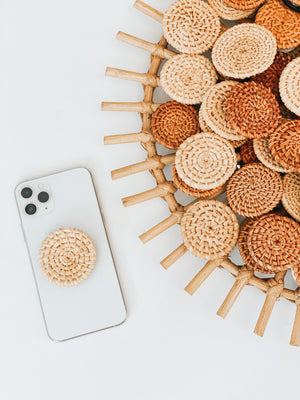 LARGE Rattan Phone Grips
LARGE Rattan Phone Accessory 
Each woven rattan piece is beautiful + unique in its own way. Colors of the rattan vary from light to dark as well as the pattern. They are all truly one of a kind pieces of artwork to keep on your phone. 
Use: Add your rattan phone grip to the back of your phone case to easily text, take selfies or use as a tv stand! It will seriously make your life so much easier and the rattan is super stylish. 
Color : Light or Dark Rattan
Size: Large
Large is approx. 1.5" - 2"
Color Base: Black or White backs are available 
PLEASE NOTE: All designs are handcrafted and one of a kind. Not one rattan piece looks like a twin, they are all uniquely handcrafted. COLOR OF RATTAN + SIZE WILL VARY! Also, please do not leave your rattan phone grip in the direct sun! The adhesive will melt. 
PHONE CASE: Each one of your Rattan phone grips have a 3D high quality sticky adhesive to stick to your phone case, but it does not work on ALL phone cases. The 3D adhesive has a harder time sticking to some silicone + waterproof phone cases. If you would like to recommends on what phone case to get, I have some suggestions in my highlights on my Instagram page @day.crafter. 
PLEASE READ my policies selection on returns + shipping!